buy 1 get 1 for a friend

Has this ever happened to you? You find the perfect products for yourself and realize it's the perfect gift for a friend as well.
This December we've got a new kind of sale for you.
Details:
Now through January 2nd.For every item you order, we'll send the friend of your choice an identical item, so you and your friend get a whole new tattoo collection. No matter how many items you order, your friend will receive all the same items as your order.
The minimum order to qualify for the offer is to purchase over 3 pieces of product.
To grab this deal, once your cart has reached 3 pieces of product, you just need to leave your friend's shipping information (including the recipient's name, phone number, address, and email, ALL are necessary) in the note area of our cart window before check-out. Once you check out, we'll prepare 2 of the same packages for you and your friend!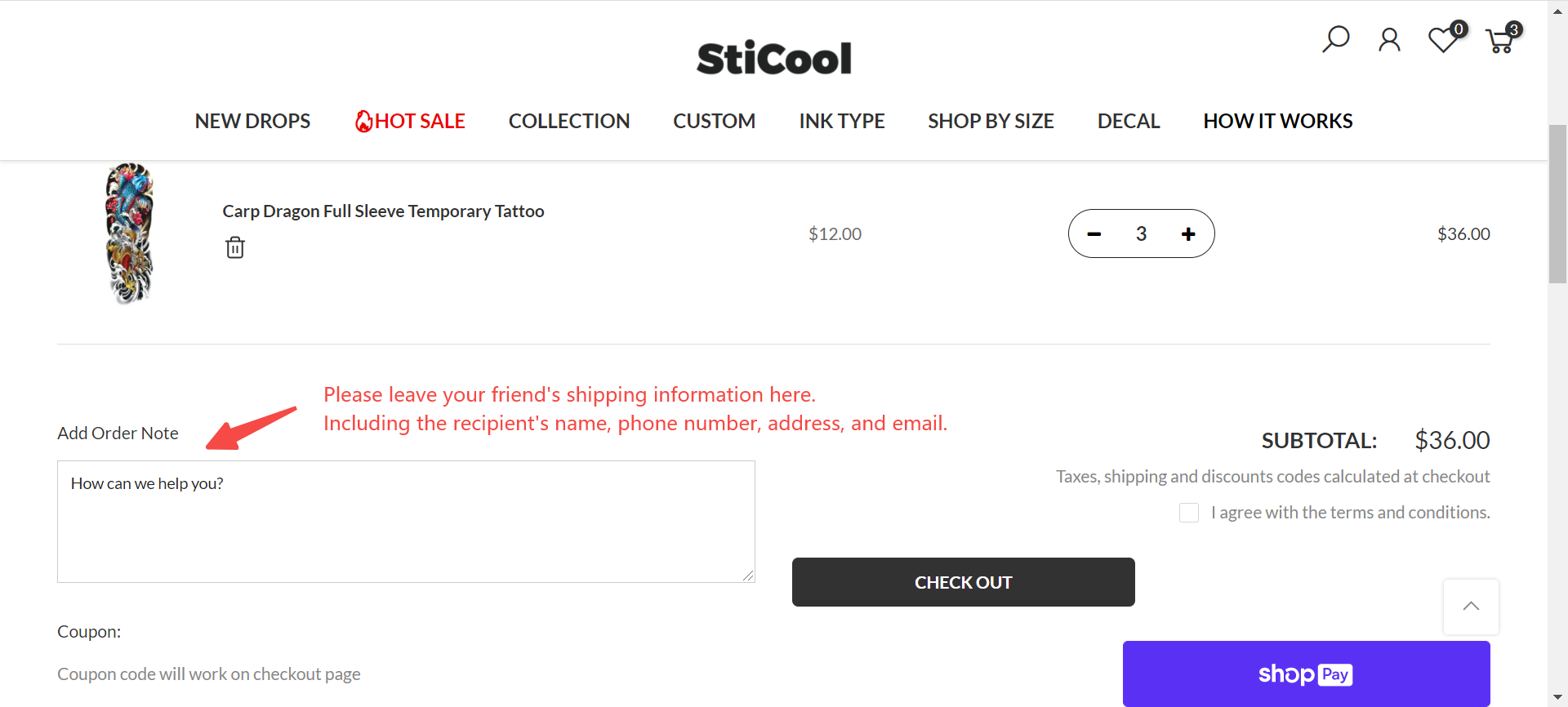 Attention:
The recipient's shipping information left in the note cannot be the same as that of the order creator.

When your order is over 3 pieces of product, not providing another complete shipping address in the note will be considered a waiver of participation.
Get ready to give the best gift your friend will get all season! And don't wait till the last minute.
---
StiCool reserves all rights for final explanation.